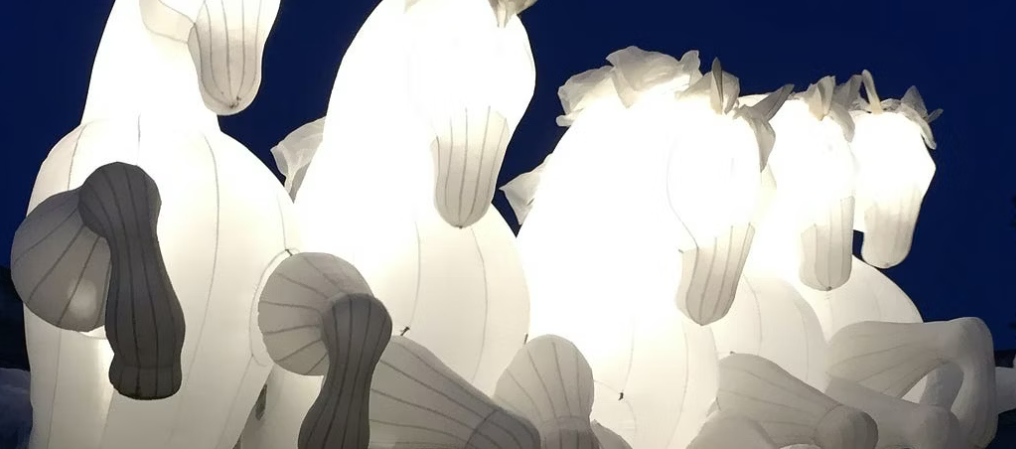 On a lovely fall evening in September, the Compagnie Des Quidams (courtesy of the Flynn Center for the Performing Arts) turned our field into a dreamy new world to entertain the Hunt Middle School community. Performers came to the field unannounced, from behind the audience. Each one dressed in white with flowing long headpieces and large garlic-bulb shaped bellies. They made purposeful, playful eye contact with audience members, eliciting smiles without saying a word.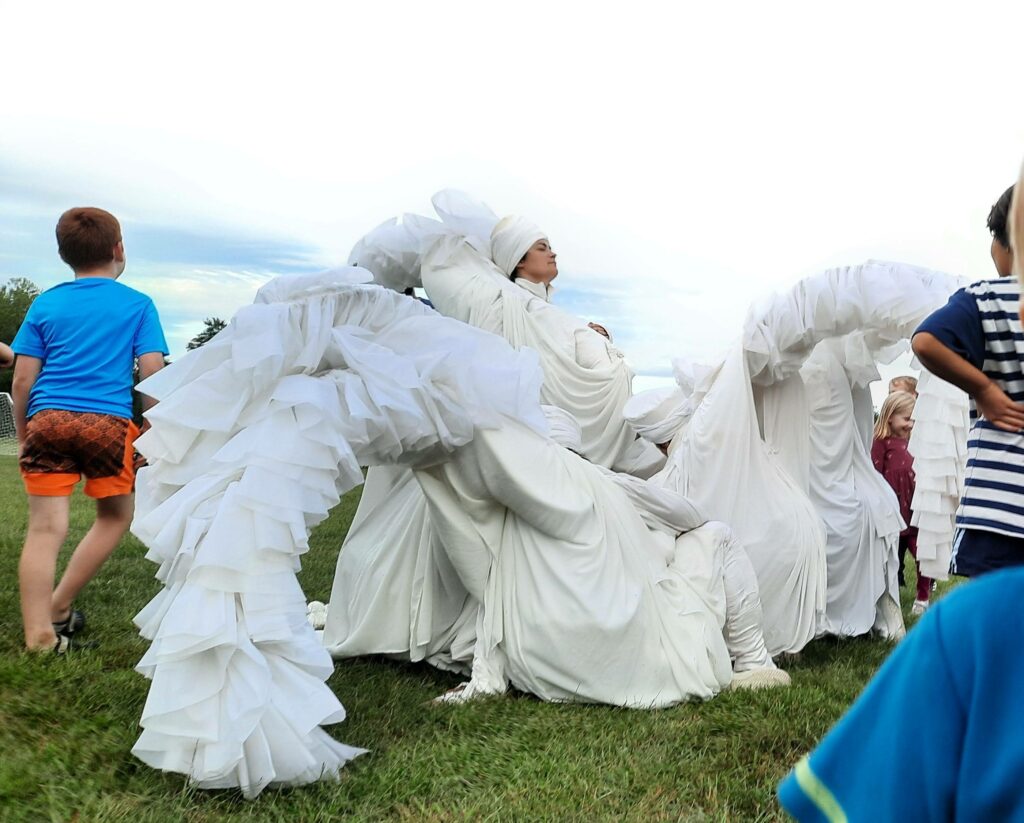 A ringleader came to the center and the performers gathered around. Then, in a magical sequence, large inflatable horses were revealed as part of each performers' costumes. What followed was a delightful, entertaining performance full of light and joy. Horses danced, fought, cared for each other, and wandered through the audience. Throughout, audience members were engaged, interested, laughing, and sometimes gasping with new reveals.
Perhaps the best part was the community staying behind after the show talking, laughing, and sharing the space.
Hunt Middle School would like to thank everyone who attended and the Flynn Center for bringing Compagnie Des Quidams here to make our fields that much more playful.
We look forward to seeing and connecting with you at our next community event.