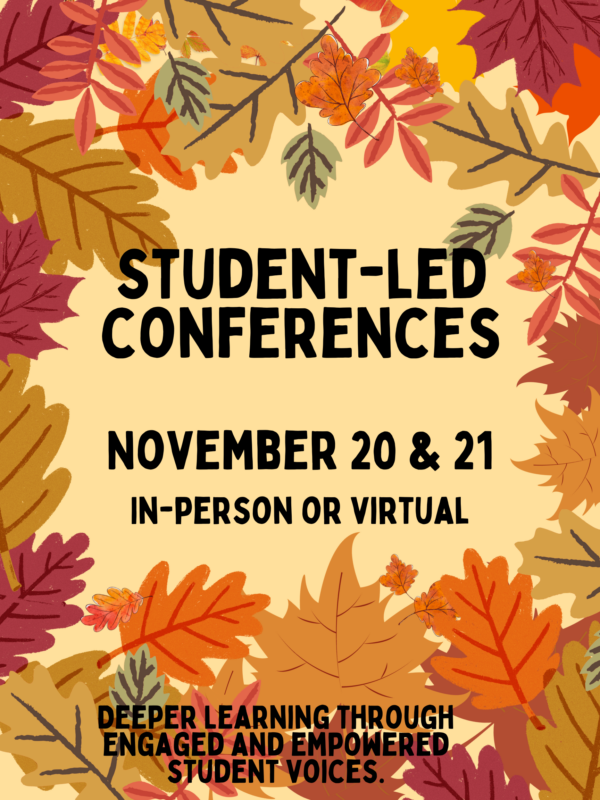 We're excited to hold our fall student-led conferences, and we're looking forward to seeing you there. You can now sign up for a time slot at this link. Conferences are on Monday, 11/20, between 8 am and 7 pm and Tuesday, 11/21, between 8 am and 12 pm.
Please watch for an email from your student's academic team with additional information. If you need assistance signing up for a conference or have questions, please call the guidance office at (802) 864-8469 x61004.
Why student-led conferences?
One of the top priorities for our district is deeper learning for every student. We want
students to feel empowered and engaged, and we want our practices to meet the individual
needs of each student. We commit to providing students agency in education. A student-led
conference is a way to put the student's learning and their voice about their experience at the
center of the conversation, and to ensure that they are partners in their education. Here's an article about the benefits of student-led conferences.